Professional Website Development by I Maintain Sites
Feb 27, 2020
Blog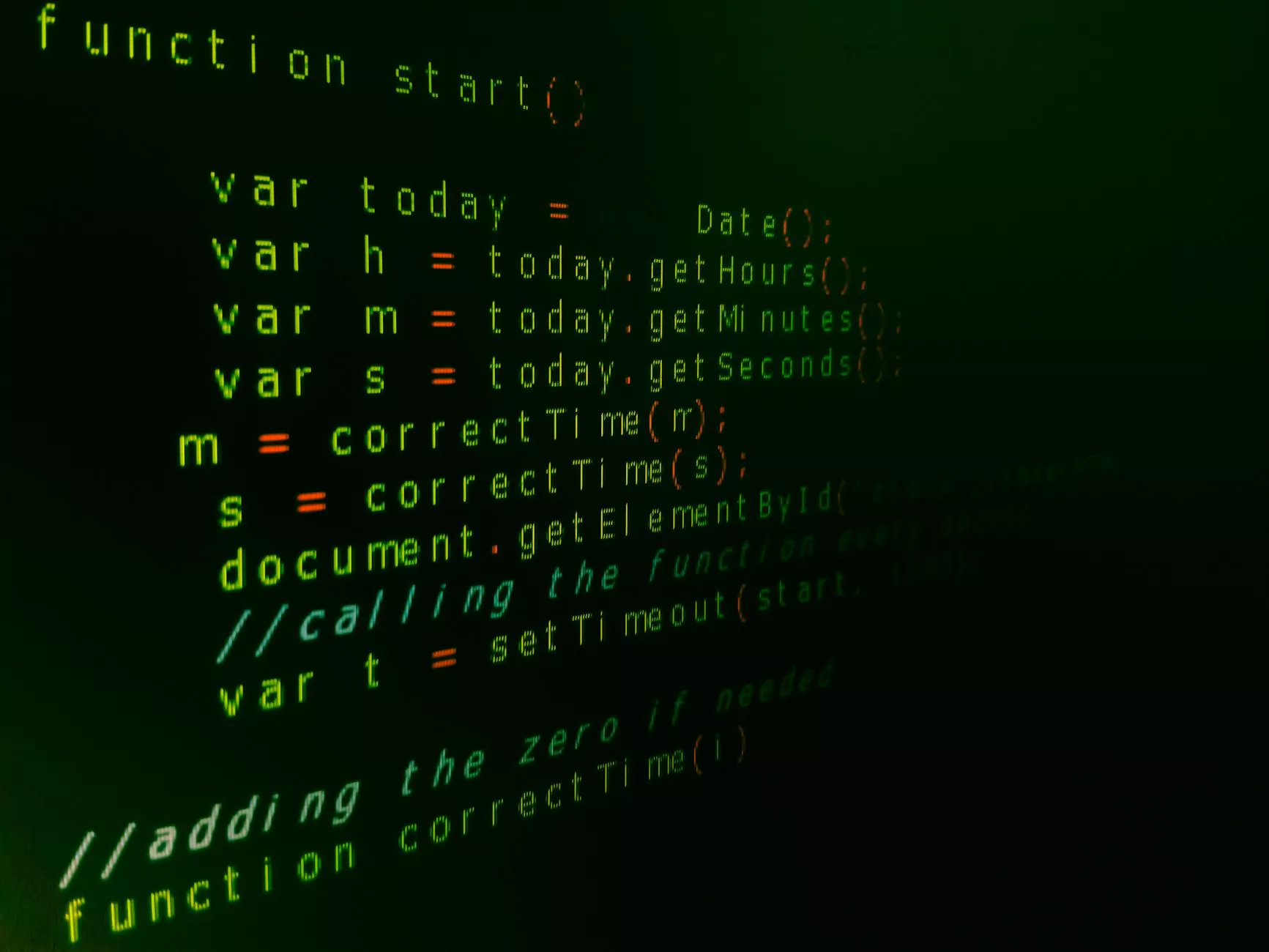 Delivering High-Quality Web Solutions
Welcome to I Maintain Sites, your trusted partner in website development. We are passionate about crafting visually stunning and user-friendly websites that leave a lasting impression on your audience. With our expertise in the field, we strive to create online experiences that align with your business goals and capture the essence of your brand.
Creating a Strong Online Presence
In today's digital landscape, a strong online presence is crucial for any business. At I Maintain Sites, we understand the importance of an impactful website that engages visitors and drives conversions. Our team of experienced web developers are well-versed in the latest industry trends and technologies, ensuring your website stands out from the competition.
The Art of Website Design
Website design is not just about aesthetics. It's about creating an intuitive user experience that guides visitors seamlessly through your website. Our team excels in combining visually appealing designs with user-friendly navigation, resulting in websites that are both beautiful and functional.
SEO-Optimized Websites for Better Rankings
In today's competitive online landscape, appearing at the top of search engine results is crucial. That's why our website development services include comprehensive search engine optimization (SEO) strategies. From keyword research to on-page optimization, we ensure your website is ready to rank on the first page of Google and attract organic traffic.
Customized Solutions for Your Business
We understand that every business is unique, and a one-size-fits-all approach won't cut it. That's why we offer tailored website development solutions to meet your specific requirements. Whether you need an e-commerce platform, a portfolio website, or a corporate site, our team will work closely with you to bring your vision to life.
Our Web Development Process
At I Maintain Sites, we follow a meticulous web development process to ensure smooth project execution and timely delivery. Our process includes:
Discovery: We thoroughly understand your business, target audience, and goals.
Planning: We create a detailed plan outlining the website structure, features, and design elements.
Design: Our talented designers craft stunning visuals that align with your brand identity.
Development: Our developers bring the design to life, building a responsive and functional website.
Testing: We rigorously test the website for performance, usability, and compatibility.
Launch: We deploy the website, ensuring a seamless transition from development to the live environment.
Optimization: We continuously monitor and optimize your website for maximum performance and conversion.
Why Choose I Maintain Sites?
With countless website development providers in the market, choosing the right partner can be overwhelming. Here's why we believe I Maintain Sites is the best choice for your business:
1. Experience and Expertise
With years of experience in the industry, our team has honed their skills and expertise in website development. We stay up-to-date with the latest trends and technologies to deliver cutting-edge solutions that give your business a competitive edge.
2. Tailored Solutions
We understand that your business is unique, and a cookie-cutter website won't do justice to your brand. Our customized solutions cater to your specific needs, ensuring your website reflects your brand identity and goals.
3. Commitment to Quality
Quality is at the core of everything we do. From the design to the functionality, we strive for excellence in every aspect of website development. Our attention to detail and commitment to delivering exceptional results set us apart from the competition.
4. Customer Satisfaction
We value our customers and prioritize their satisfaction. Our team works closely with you throughout the development process, keeping you informed and involved. We believe in building long-term relationships with our clients based on trust and mutual success.
5. Competitive Pricing
We understand the importance of cost-efficiency for your business. That's why we offer competitive pricing without compromising on quality. Our transparent pricing structure ensures you know exactly what you're getting, with no hidden fees or surprises.
Contact Us for Your Website Development Needs
Ready to take your online presence to the next level? Contact I Maintain Sites today for professional website development services tailored to your business. Let our expertise and passion for excellence transform your digital presence into a powerful marketing tool.
Disclaimer
Please note that the effectiveness of search engine rankings is influenced by various factors beyond the control of I Maintain Sites. While we strive to deliver high-quality and search engine optimized websites, the actual search ranking results may vary based on numerous factors such as competition, algorithm updates, and user behavior.