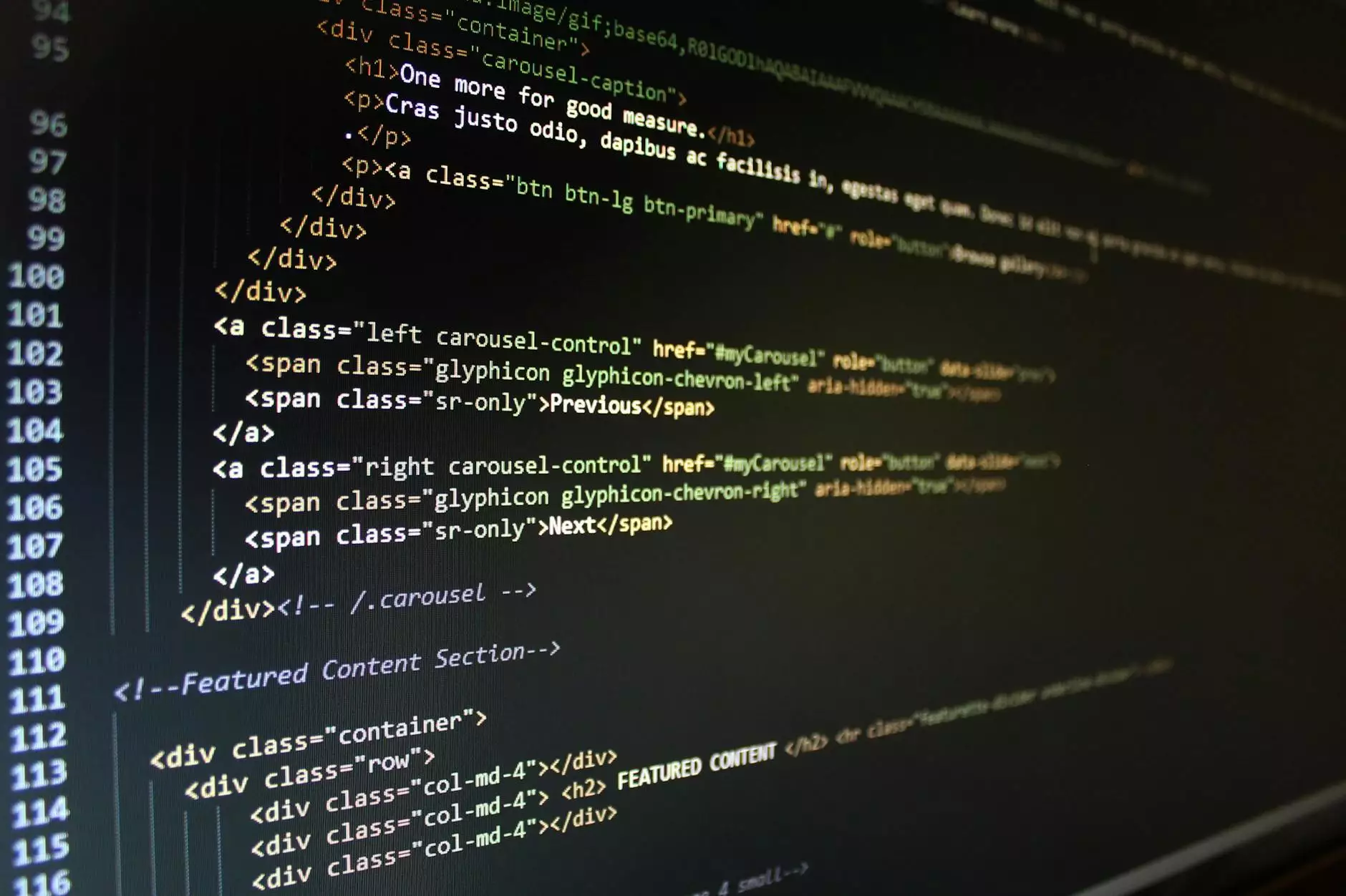 Enhance Your Brand with High-Quality Printing Services
At I Maintain Sites, we understand the importance of effective branding. As a leading business and consumer services company specializing in website development, we offer comprehensive printing services to help you elevate your brand and make a lasting impression.
Our Printing Solutions
When it comes to printing, we provide a wide range of solutions tailored to meet your specific needs. Whether you require promotional materials, business cards, brochures, posters, or any other printed materials, our expert team can deliver exceptional results.
1. Promotional Materials
Our team of skilled designers and copywriters can create eye-catching promotional materials that effectively communicate your brand's message. From stunning flyers to engaging banners, we ensure that every piece is visually appealing, on-brand, and compelling enough to capture your target audience's attention.
2. Business Cards
Your business card is often the first impression potential clients have of your company. Our printing services include professionally designed business cards that showcase your brand identity. With various finishes, paper options, and unique designs, we ensure your business cards leave a lasting impression.
3. Brochures
A well-designed brochure can effectively communicate your products, services, and key brand messages. We specialize in crafting visually stunning and informative brochures that captivate your audience and drive results. Whether you need a tri-fold, bi-fold, or custom-designed brochure, our team has the expertise to deliver high-quality printed materials.
4. Posters
Looking to promote an event or display your products and services creatively? Our team can design and print vibrant posters that grab attention and spark curiosity. With our exceptional printing quality and attention to detail, your posters will stand out from the competition and generate the desired impact.
Your Trusted Printing Partner
With years of experience in the industry, I Maintain Sites has established a reputation as a trusted printing partner for businesses across various sectors. Here's why clients choose us:
Expert Team: Our team consists of skilled designers and copywriters who excel in their respective fields. We understand the importance of cohesive branding and effective communication.
High-Quality Printing: We utilize state-of-the-art printing technology and top-quality materials to ensure outstanding printing results every time. Your printed materials will truly represent the professionalism of your brand.
Customization Options: We offer a wide range of customization options to meet your unique requirements. From paper selection to finishes, sizes, and designs, we provide flexibility and tailored solutions.
Attention to Detail: Our meticulous attention to detail sets us apart. Every element, from colors to fonts, is carefully chosen to align with your brand's identity and aesthetic.
Timely Delivery: We understand the importance of timely delivery in business. Our streamlined processes and efficient workflow ensure that your printed materials are delivered on time.
Affordability: We believe that high-quality printing should be accessible to businesses of all sizes. Our competitive pricing options make professional printing services affordable without compromising on quality.
Contact Us for Professional Printing Services
Are you ready to take your branding to the next level? Contact I Maintain Sites today to discuss your printing needs. Our expert team will be happy to provide you with a tailored printing solution that aligns with your brand and budget. Elevate your brand with our high-quality printing services.