Google Home Bots and Custom Google Assistant for Business
Nov 24, 2017
Services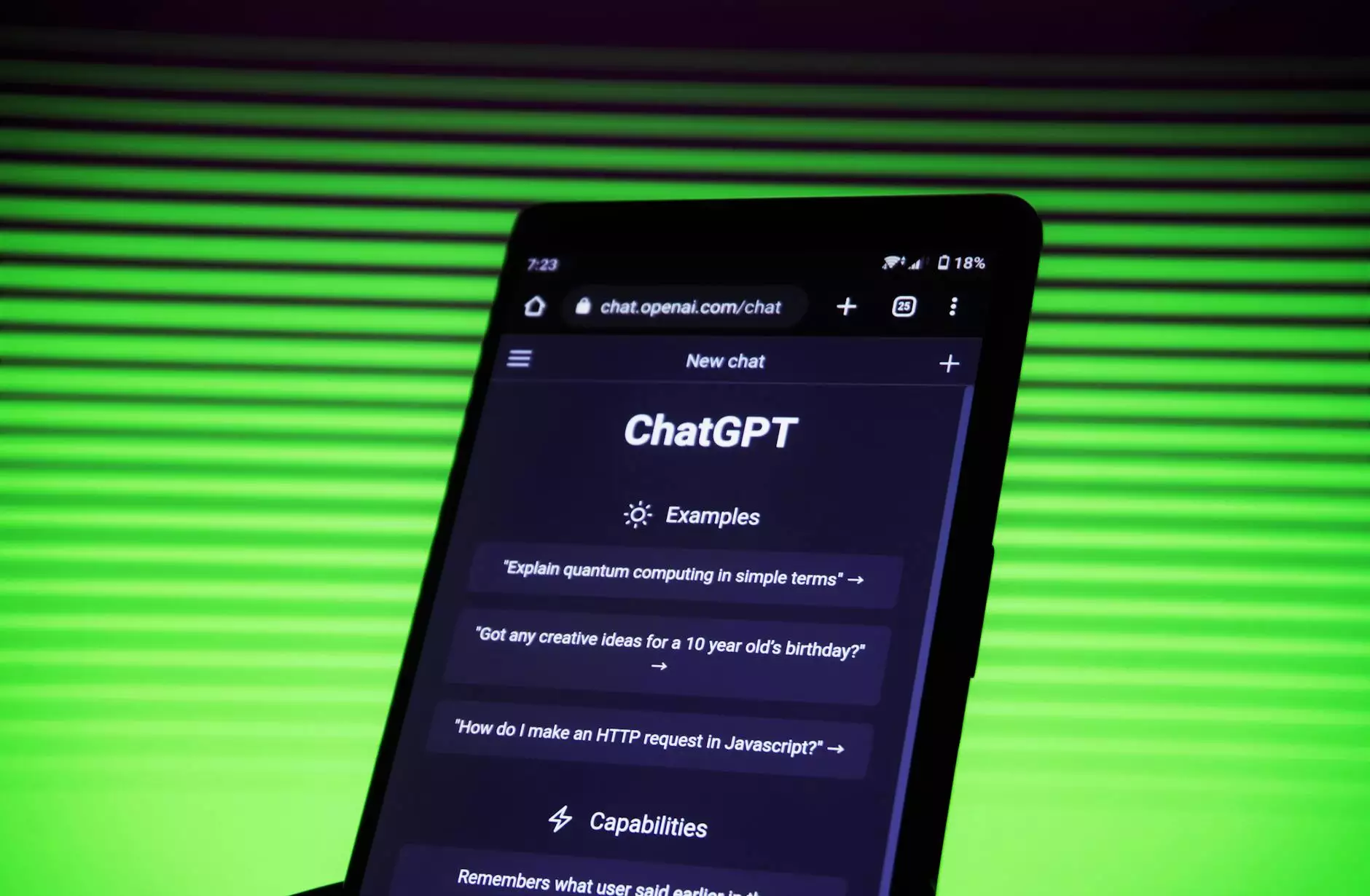 Enhance Customer Experiences with Google Home Bots
Your quest for innovative ways to engage with your customers ends here. At I Maintain Sites, we specialize in developing state-of-the-art Google Home bots and custom Google Assistant solutions for businesses across various industries.
With the rising popularity of voice assistants, integrating them into your business strategy can give you a competitive edge. Our expert team of developers and copywriters ensures your Google Home bot stands out among the rest, exceeding customer expectations.
Unleashing the Power of Custom Google Assistant
Imagine having your own virtual assistant tailored specifically to cater to your business needs. Custom Google Assistant developed by I Maintain Sites enables you to enhance productivity, streamline operations, and boost customer satisfaction.
Whether you want to automate customer support, provide personalized recommendations, or enable voice-activated transactions, our custom Google Assistant solutions are designed to meet your unique requirements.
Benefits of Google Home Bots and Custom Google Assistant
Our expertise in developing Google Home bots and custom Google Assistant empowers your business with:
Enhanced Customer Engagement: Interact with your customers in a conversational and user-friendly manner, creating a personalized experience that sets you apart from your competitors.
24/7 Customer Support: Provide round-the-clock customer support, resolving queries, and assisting with issues instantly, enhancing customer satisfaction and loyalty.
Efficient Task Automation: Streamline repetitive tasks and processes, allowing your team to focus on high-value activities and boosting overall productivity.
Seamless Integration: Integrate your Google Home bot or custom Google Assistant with your existing systems and platforms, ensuring smooth data flow and optimal functionality.
Improved Sales and Conversions: Enable voice-activated purchasing, recommend products or services based on user preferences, and drive sales with an intuitive and interactive experience.
Stay Ahead of the Curve: Embrace cutting-edge technologies and stay ahead of the competition by providing your customers with the latest voice-assisted solutions.
Partner with I Maintain Sites for Unparalleled Expertise
With years of experience in website development and a deep understanding of search engine optimization, I Maintain Sites is your ideal partner in creating successful Google Home bots and custom Google Assistant solutions.
We pride ourselves on delivering exceptional results that drive conversions and boost your online presence. Our team of skilled professionals combines innovative thinking and technical expertise to provide you with tailored solutions that align with your business goals.
Contact Us for Professional Website Development Services
In addition to Google Home bots and custom Google Assistant, I Maintain Sites offers a comprehensive suite of website development services to help your business thrive in the digital landscape.
From responsive website design to e-commerce development, our team handles every aspect of your website to ensure a seamless user experience and optimal performance. We understand that your website is the face of your business and strive to create an impactful online presence that captivates your target audience.
Take your business to new heights with our result-driven website development services. Get in touch with us today to discuss your requirements with our friendly team of experts.