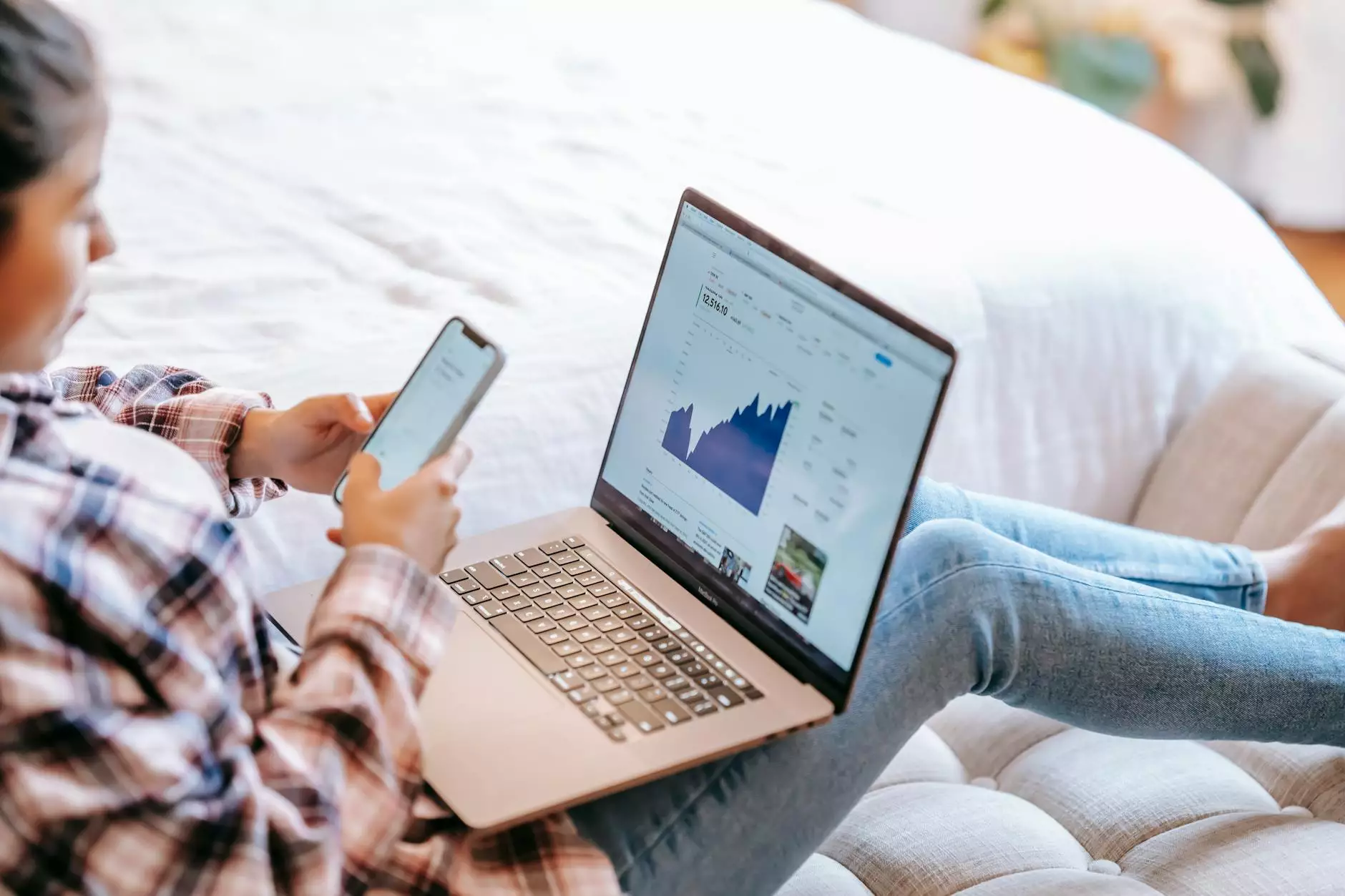 Unlock the Power of Professional Website Development
Welcome to I Maintain Sites, your ultimate destination for top-quality website development services! As a leading business and consumer services provider in the field of website development, we are dedicated to helping you succeed in the digital world. Our team of highly skilled professionals is committed to delivering exceptional results that exceed your expectations.
Why Choose I Maintain Sites for Your Website Development Needs?
When it comes to website development, we understand the importance of a well-designed and fully functional website that captures your brand essence and engages your target audience. Our expertise in the field allows us to create visually stunning and user-friendly websites tailored to your specific requirements.
Comprehensive Range of Free Services
At I Maintain Sites, we believe in going the extra mile to add value to our clients' experience. That's why we are excited to offer an exclusive range of free services to enhance your website's performance. Our free services include:
Website Audit and Analysis: We conduct a comprehensive website audit to identify areas for improvement and provide actionable recommendations to enhance your website's performance and visibility.
On-Page Optimization: Our experts optimize your website's structure, meta tags, headers, and content to improve its search engine rankings and drive organic traffic.
Keyword Research: We perform in-depth keyword research to identify relevant keywords and phrases that can attract your target audience and improve your website's visibility.
Content Creation: Our talented copywriters craft compelling and keyword-rich content that captivates your audience and establishes your brand as an authority in your industry.
Mobile Optimization: We optimize your website to provide seamless user experiences across all devices, ensuring your audience can access your content wherever they are.
Conversion Rate Optimization: Our team implements strategies to improve your website's conversion rates, turning your visitors into valuable leads or customers.
Site Performance Monitoring: We monitor your website's performance to ensure fast loading times, optimal uptime, and smooth browsing experiences for your visitors.
Security Enhancements: We implement robust security measures to protect your website from threats, ensuring your data and your visitors' information are safe and secure.
Unlock Your Website's Potential Today!
With I Maintain Sites, you have the opportunity to breathe new life into your online presence and make a lasting impact on your target audience. Our team of experts is ready to assist you in realizing your website's full potential and achieving your digital goals. Don't miss out on our exclusive promotions!
Stay Ahead of the Competition with I Maintain Sites
As a business and consumer services provider specializing in website development, I Maintain Sites has the expertise to ensure your website stands out from the rest. In addition to our free services, we offer a comprehensive range of tailored solutions to meet your specific needs:
Website Design and Development: Our team creates visually stunning, user-friendly websites that showcase your brand and captivate your audience. From custom designs to seamless functionality, we have you covered.
E-commerce Solutions: We specialize in developing secure and user-friendly e-commerce platforms that enhance your online business presence and drive sales.
Content Management Systems: Our experts leverage the most popular content management systems, such as WordPress and Drupal, to provide you with easy-to-use platforms for updating and managing your website's content.
Website Maintenance and Support: We offer comprehensive website maintenance and support services to ensure your website is always up to date, secure, and performing at its best.
Search Engine Optimization: Our SEO strategies are tailored to improve your website's visibility, ensuring it ranks higher in search engine results and attracts organic traffic.
Social Media Integration: We seamlessly integrate social media platforms with your website, allowing you to expand your reach and engage with your audience across multiple channels.
Analytics and Reporting: We provide detailed analytics and reports on your website's performance, enabling you to make informed decisions and optimize your digital strategies.
Empower Your Online Presence with I Maintain Sites
At I Maintain Sites, we understand the crucial role a well-developed website plays in your overall digital presence. Our commitment to excellence, attention to detail, and dedication to delivering remarkable results set us apart from the competition. Don't settle for mediocre; let us take your online presence to new heights.
Contact I Maintain Sites Today
Ready to take your website to the next level? Contact our team at I Maintain Sites and let us guide you through the journey. We are passionate about helping businesses thrive online and look forward to discussing your specific needs. Reach out to us today and unlock the endless possibilities of professional website development!