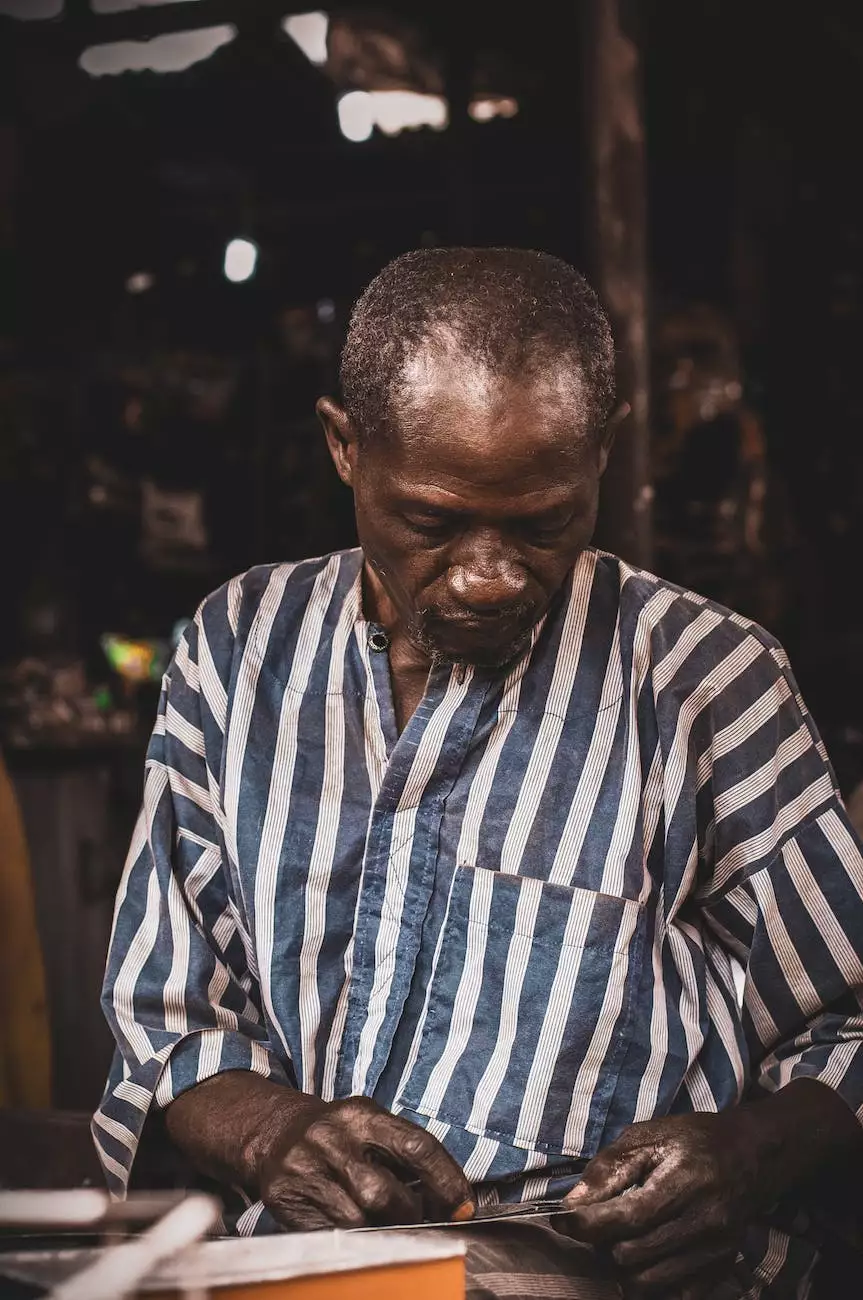 Welcome to I Maintain Sites, your premier destination for professional website development services. We specialize in HTML and Bootstrap, offering top-notch site creation solutions for businesses and consumers alike. With our expertise and attention to detail, we can create stunning websites that not only capture attention but also drive results.
Why Choose HTML and Bootstrap for Your Website Development?
When it comes to website development, choosing the right technologies is crucial. HTML and Bootstrap are two powerful tools that allow us to create visually appealing, responsive, and user-friendly websites. Let's explore the benefits of using HTML and Bootstrap:
1. Versatility and Flexibility
HTML is the backbone of the web. It allows us to structure the content on your website, making it easy to navigate and understand. With HTML, we can create various elements such as headings, paragraphs, lists, and more.
Bootstrap, on the other hand, is a robust framework that simplifies the process of building responsive websites. It provides a wide range of ready-to-use components and predefined styles, allowing us to create visually stunning websites that adapt seamlessly across different devices and screen sizes.
2. Improved User Experience
A successful website is one that provides an exceptional user experience. HTML and Bootstrap help us achieve just that. By implementing semantic HTML tags, we can enhance the accessibility of your website, making it more user-friendly for individuals with disabilities or using assistive technologies.
Bootstrap's responsive grid system ensures that your website looks great on any device, providing an optimized user experience for desktops, tablets, and smartphones. This boosts user engagement and encourages visitors to stay longer on your site.
3. Faster Development Process
With HTML and Bootstrap, we can expedite the website development process without compromising quality. HTML is straightforward and easy to learn, enabling us to quickly create and update content as needed.
Bootstrap's pre-designed components and templates save valuable development time, allowing us to focus on customizing your website's unique features. This translates to a faster turnaround time and a more efficient development process.
Our HTML and Bootstrap Website Development Services
At I Maintain Sites, we offer a comprehensive range of HTML and Bootstrap website development services tailored to your specific business needs. Our team of highly skilled developers and designers work closely with you to create a website that aligns with your brand and exceeds your expectations.
Here are some of the services we provide:
1. Custom Website Design and Development
Our team builds custom websites from scratch, ensuring a unique online presence for your business. We combine HTML and Bootstrap to create visually stunning designs with a focus on usability and conversion optimization. Your website will be tailored to reflect your brand's personality and deliver exceptional user experiences.
2. Responsive Web Design
In today's mobile-centric world, having a responsive website is crucial. Our developers utilize Bootstrap's responsive grid system to create websites that automatically adjust and look great on any device. Whether your visitors are browsing on a desktop, tablet, or smartphone, your website will provide a seamless experience across all platforms.
3. Website Maintenance and Updates
We understand that your website is an essential asset for your business. That's why we offer comprehensive website maintenance and update services to ensure your site remains secure, up-to-date, and optimized for performance. Our team will take care of routine updates, security patches, content changes, and more, allowing you to focus on your core business activities.
4. E-commerce Development
If you're looking to sell products or services online, our HTML and Bootstrap expertise can help you establish a robust e-commerce platform. We'll leverage HTML's structural elements and Bootstrap's components to create a user-friendly online store that drives sales and maximizes conversions.
Contact Us Today for Professional HTML and Bootstrap Website Development
When it comes to website development, trust the experts at I Maintain Sites. Our HTML and Bootstrap solutions are designed to elevate your online presence, drive traffic, and boost conversions. Let us help you create a website that stands out from the competition.
Contact us today to learn more about our services and schedule a consultation. We look forward to collaborating with you in creating a website that not only meets but exceeds your expectations.