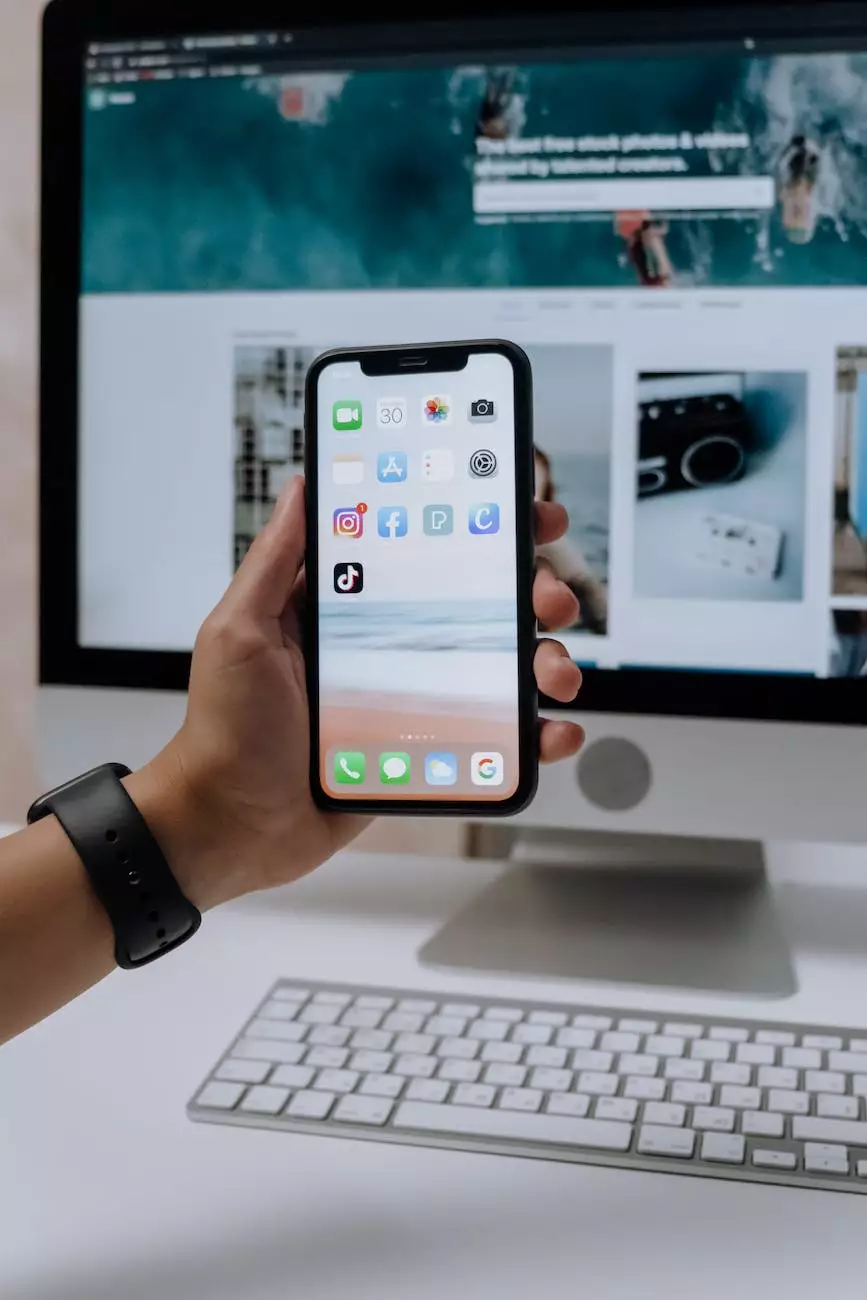 Introduction
Welcome to I Maintain Sites, your trusted partner in the field of website development and SEO. As a leading business and consumer services provider, we have built our reputation on delivering high-end solutions tailored to meet your specific needs.
Website Development
At I Maintain Sites, we understand the importance of an engaging and responsive website that serves as a powerful tool to drive your online presence. Our team of skilled developers works closely with you to create a visually stunning website that not only captures your brand identity but also provides an exceptional user experience.
Responsive Design
In today's dynamic digital landscape, it's crucial for your website to be compatible with different devices and screen sizes. Our website development experts specialize in creating responsive designs that adapt seamlessly to desktops, tablets, and smartphones. By ensuring a consistent and visually appealing experience across all platforms, we optimize your website's user engagement and boost conversions.
Custom Functionalities
Every business has unique requirements, and our team is equipped to handle complex projects. Whether you need an e-commerce platform, a content management system, or a specialized web application, we have the expertise to develop tailored functionalities that align with your business goals.
Optimized Performance
Website speed and performance play a critical role in user satisfaction and search engine rankings. Our developers follow best practices to optimize your website's performance, ensuring quick loading times, smooth navigation, and efficient back-end systems.
Search Engine Optimization (SEO)
In the highly competitive online landscape, achieving visibility on search engines is essential for success. I Maintain Sites offers comprehensive SEO services aimed at maximizing your website's organic reach and driving targeted traffic to help your business thrive.
Keyword Research and Analysis
Our SEO experts undertake in-depth research to identify the most relevant and high-impact keywords for your industry. By understanding the search intent of your audience, we optimize your website's content to match their queries, improving your chances of ranking higher on search engine results pages (SERPs).
On-Page Optimization
With our meticulous on-page optimization techniques, we enhance various elements of your website, including meta tags, headings, content structure, and URL optimization. By aligning these elements with your target keywords, we increase your website's visibility to search engines, making it easier for potential customers to discover your business.
Content Creation and Optimization
Compelling and engaging content is at the heart of any successful SEO strategy. Our team of expert copywriters crafts keyword-rich and informative content that not only captivates your audience but also helps search engines understand and index your website better. With a focus on quality and relevance, we ensure your website stands out from the competition.
Link Building
Building a strong network of high-quality backlinks is crucial for improving your website's authority and visibility. Our SEO specialists employ white-hat link building techniques to acquire relevant and authoritative links, helping your website earn credibility and climb the search rankings.
Why Choose I Maintain Sites?
When it comes to business and consumer services in website development, I Maintain Sites stands out from the crowd. Our commitment to excellence and attention to detail set us apart, ensuring that we deliver outstanding results that surpass your expectations.
Experience and Expertise
With years of experience in the industry, our team has honed their skills and expertise to deliver top-notch solutions. We stay up-to-date with the latest trends and best practices to ensure that your website remains competitive in the ever-changing digital landscape.
Customer-Centric Approach
At I Maintain Sites, we value our clients' satisfaction above all else. We take the time to understand your unique requirements, tailoring our services to match your specific goals. Our dedicated support team is always available to address any concerns or questions you may have, ensuring a seamless and positive experience throughout the development process.
Proven Track Record
Our reputation speaks for itself. We have successfully delivered exceptional results for numerous clients across various industries. From small businesses to established enterprises, our portfolio showcases our ability to consistently exceed expectations and drive tangible growth.
Comprehensive Suite of Services
In addition to website development and SEO, I Maintain Sites provides a range of other services to meet your digital needs. From website maintenance and security to graphic design and social media management, we offer a comprehensive suite of solutions, all under one roof.
Contact Us
If you're ready to take your online presence to the next level, I Maintain Sites is here to help. Get in touch with our team today to discuss your website development and SEO requirements. Together, we can empower your business to thrive in the increasingly competitive digital landscape.