Puerto Rican Meatballs in Sofrito Sauce - CurlsnPearlsss
Mar 7, 2022
Blog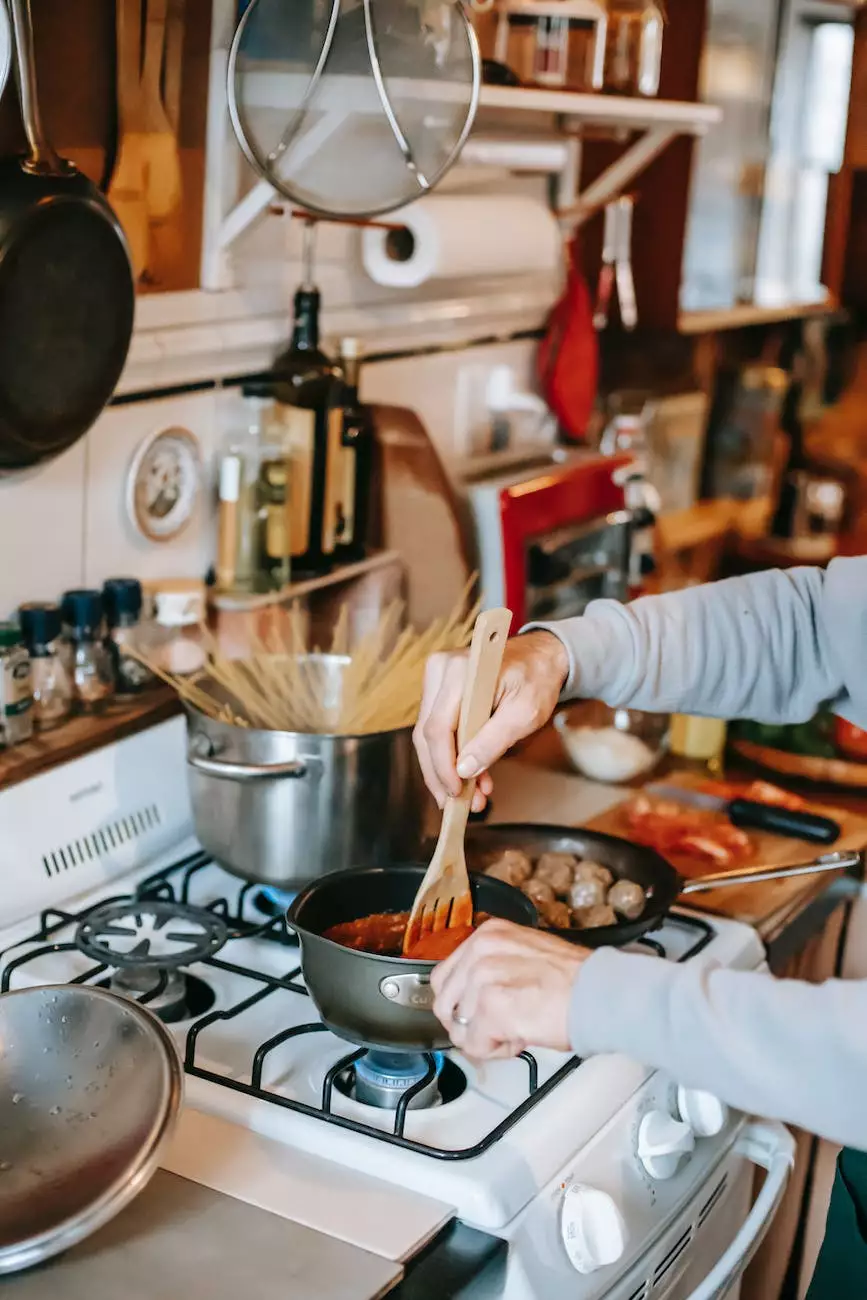 Welcome to CurlsnPearlsss, your go-to resource for delicious recipes inspired by Puerto Rican cuisine. In this recipe, we'll be exploring the flavors of Puerto Rican Meatballs in Sofrito Sauce, a dish that is sure to leave you craving for more!
What is Sofrito Sauce?
Sofrito sauce is a fundamental and flavorful base used in many Puerto Rican dishes. It consists of a blend of aromatic ingredients like onions, garlic, bell peppers, and fresh herbs. This combination creates a rich and fragrant sauce that adds depth of flavor to any dish it is used in.
The Perfect Meatball Recipe
At CurlsnPearlsss, we believe that the key to a great meatball is a perfect blend of spices, herbs, and high-quality ingredients. Our Puerto Rican Meatballs in Sofrito Sauce recipe will make your taste buds dance with delight. Let's dive into the details of this mouth-watering dish!
Ingredients
For the Meatballs:

1 pound ground beef
1/2 cup bread crumbs
1/4 cup milk
1/4 cup grated Parmesan cheese
1/4 cup finely chopped cilantro
1/4 cup finely chopped onion
2 cloves garlic, minced
1 teaspoon ground cumin
1/2 teaspoon dried oregano
1/4 teaspoon paprika
Salt and black pepper to taste

For the Sofrito Sauce:

1/4 cup olive oil
1/2 cup finely chopped onion
1/4 cup finely chopped bell pepper
1/4 cup finely chopped red pepper
2 cloves garlic, minced
1/4 cup tomato sauce
1/2 teaspoon dried oregano
1/2 teaspoon ground cumin
1/4 teaspoon paprika
Salt and black pepper to taste
Instructions
In a large bowl, combine all the meatball ingredients - ground beef, bread crumbs, milk, Parmesan cheese, cilantro, onion, garlic, cumin, dried oregano, paprika, salt, and pepper. Mix well until all the ingredients are evenly incorporated.
Roll the mixture into small meatballs, about 1 inch in diameter.
In a large skillet, heat olive oil over medium heat.
Add the meatballs to the skillet and cook until browned on all sides, approximately 6-8 minutes.
Remove the meatballs from the skillet and set them aside.
In the same skillet, add the chopped onion, bell pepper, red pepper, and minced garlic. Cook until the vegetables are softened and lightly browned.
Add the tomato sauce, dried oregano, ground cumin, paprika, salt, and pepper to the skillet. Stir well to combine.
Return the meatballs to the skillet and coat them evenly with the sofrito sauce.
Reduce the heat to low, cover the skillet, and let the meatballs simmer in the sauce for about 15-20 minutes, or until they are cooked through.
Once the meatballs are cooked, remove the skillet from the heat and let them rest for a few minutes.
Serve the Puerto Rican Meatballs in Sofrito Sauce hot with a side of rice or as an appetizer at your next gathering.
Why Choose I Maintain Sites?
At I Maintain Sites, we are passionate about helping businesses like yours establish a strong online presence. As experts in website development and design, we understand the importance of quality content and search engine optimization (SEO) strategies.
By providing detailed and informative content, not only can you engage with your audience, but you can also enhance your website's visibility on search engines like Google. Our team of skilled professionals will work closely with you to create engaging content that helps your website outrank your competitors.
Discover More Authentic Puerto Rican Recipes
If you're looking to explore more delicious recipes from Puerto Rican cuisine, be sure to check out our website for a wide range of mouth-watering dishes. From traditional entrees to decadent desserts, CurlsnPearlsss has got you covered!
With our easy-to-follow recipes and helpful tips, you can bring the flavors of Puerto Rico into your own kitchen. Stay tuned for more exciting recipes and inspiration from I Maintain Sites!