Best Custom Corporate Identity Branding Package & Pricing
Mar 24, 2018
Services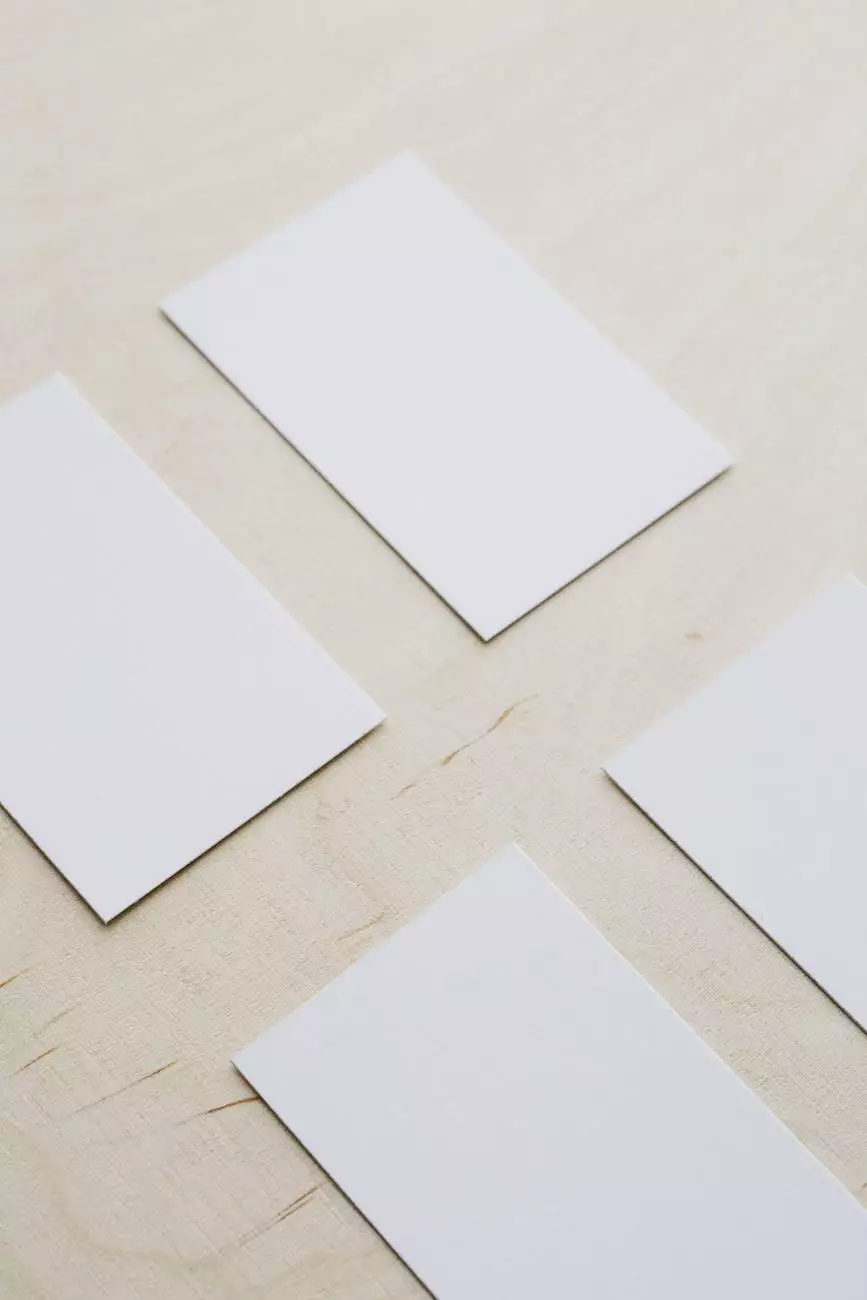 Introduction
Welcome to I Maintain Sites, the leading provider of cutting-edge branding solutions for your business. Our custom corporate identity branding package is specifically designed to help your brand stand out from the competition and leave a lasting impression on your target audience. With our comprehensive approach and meticulous attention to detail, we guarantee to deliver a branding experience that exceeds your expectations.
Why Choose Our Branding Package?
At I Maintain Sites, we understand that a strong and cohesive brand image is a crucial element in today's competitive market. Our branding package is meticulously crafted to help your business establish a powerful and consistent brand identity that captivates your audience. Here's why our package stands out:
1. Tailored to Your Business
We believe that every business is unique and deserves a branding strategy that aligns with its vision, values, and target audience. Our team of experts will work closely with you to understand your business goals, values, and aspirations, enabling us to create a custom branding package tailored to your exact needs.
2. Comprehensive Brand Analysis
Before diving into the branding process, we conduct a thorough brand analysis to gain a deep understanding of your industry, competitors, and target audience. This analysis helps us identify areas of opportunity and develop a branding strategy that sets you apart from the competition.
3. Creative Logo Design
A strong logo is the cornerstone of a successful brand. Our talented designers will create a unique and memorable logo that embodies your brand's personality, values, and aspirations. We focus on creating a design that resonates with your target audience and leaves a long-lasting impression.
4. Consistent Branding Elements
To build a strong brand, consistency is key. We ensure that your branding elements, including color palettes, typography, and design styles, are consistent across all platforms – be it your website, social media, or marketing collateral. This consistency enhances brand recognition and fosters trust and credibility.
5. Professional Brand Guidelines
Once the branding process is complete, we provide you with a set of comprehensive brand guidelines. These guidelines serve as a blueprint for maintaining a consistent brand message and visual identity. They empower your team and partners to effectively represent your brand across different touchpoints.
6. Website and Collateral Design
A well-designed website and collateral play a crucial role in amplifying your brand's message. Our team of skilled web designers and content creators will ensure that your website and marketing collateral convey your brand's essence effectively, leading to increased engagement and conversions.
Our Branding Pricing
We understand that budget is a significant consideration when investing in branding. Our pricing structure is transparent and affordable, making it accessible for businesses of all sizes. Contact us today for a personalized quote based on your specific branding requirements.
Conclusion
Investing in our custom corporate identity branding package is a wise decision that will elevate your business to new heights. At I Maintain Sites, we are committed to delivering exceptional branding solutions that help you leave a lasting impression on your target audience. Contact us today to get started on your branding journey!