Sign Up - I Maintain Sites
May 21, 2018
My Account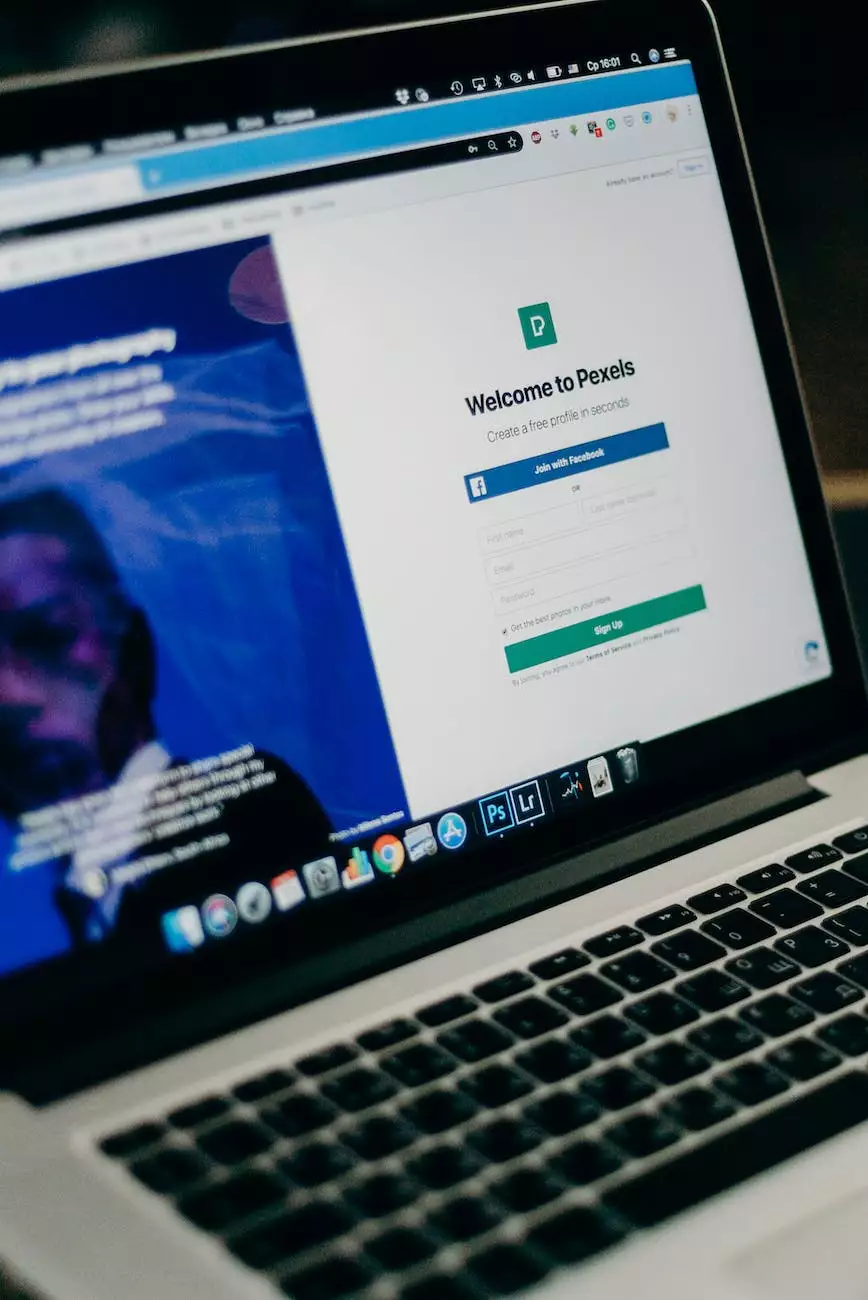 About I Maintain Sites
I Maintain Sites is a top-tier website development company offering comprehensive solutions for businesses and consumers looking to establish a strong online presence. With our expertise and commitment to excellence, we deliver tailored website solutions that drive growth, enhance user experience, and increase brand visibility.
Why Choose I Maintain Sites?
When it comes to website development, we understand the importance of standing out in a competitive digital landscape. That's why we have assembled a team of experienced professionals who are experts in their respective fields.
1. Cutting-Edge Technologies
At I Maintain Sites, we stay up-to-date with the latest technologies and trends, ensuring that your website is designed to meet the demands of today's digital audience. From responsive design to seamless integration of e-commerce functionalities, we utilize cutting-edge tools and frameworks to create websites that captivate and convert visitors into customers.
2. Customized Solutions
We understand that every business is unique, and a one-size-fits-all approach doesn't work. Our team works closely with you to understand your specific requirements, goals, and objectives. By leveraging our expertise, we craft customized website solutions that align with your brand identity, target audience, and business objectives. We ensure that your website not only looks stunning but delivers tangible results.
3. SEO-Friendly Design
An aesthetically pleasing website is only effective if it can be found by potential customers. Our team of SEO specialists optimizes your website for search engines from the ground up. We conduct comprehensive keyword research, implement on-page SEO techniques, and ensure proper site structure and navigation, resulting in improved organic rankings. With our expertise, your website will be visible to your target audience, driving more traffic and generating leads.
4. Reliability and Support
At I Maintain Sites, we pride ourselves on providing reliable and responsive support to our clients. Whether you need assistance with website updates, technical troubleshooting, or ongoing maintenance, our dedicated team is always there to help. We understand the value of your time and strive to deliver prompt and effective solutions, allowing you to focus on your core business activities.
How to Sign Up
Step 1: Contact us
Getting started is easy! Simply reach out to our team by calling XYZ or filling out the contact form on our website. We'll schedule a consultation to discuss your website development needs.
Step 2: Define your requirements
During the consultation, we'll dive deep into your business goals, target audience, and desired functionalities. This helps us understand your vision and develop a clear roadmap for your website.
Step 3: Tailored proposal
Based on our discussion, we'll create a custom proposal outlining the scope of work, timeline, and cost for your website development project. We ensure transparency and provide detailed explanations to help you make an informed decision.
Step 4: Website development
Once you approve the proposal, our team of skilled developers starts transforming your vision into reality. We follow a structured development process, keeping you informed and involved at every stage, so you have complete control over the final product.
Step 5: Launch and beyond
After thorough testing and quality assurance, your website is ready to go live. But our support doesn't end there. We offer post-launch maintenance and website management services, ensuring that your website remains secure, up-to-date, and fully optimized to deliver the best possible user experience.
Transform Your Online Presence with I Maintain Sites
Don't settle for a mediocre website that fails to capture your brand essence and convert visitors into customers. Sign up with I Maintain Sites today and take your online presence to new heights. Let us be your trusted partner in website development, leveraging our expertise and commitment to deliver outstanding results. Contact us now to get started!
Get in Touch
If you have any questions or would like to discuss your website development needs, we're here to help. Contact us today at XYZ or fill out the contact form on our website. Let's turn your vision into reality!
Author Bio
John Doe is a seasoned writer and online marketing enthusiast. He specializes in writing comprehensive content that helps businesses improve their online presence. With a passion for SEO and web development, John aims to deliver engaging and informative articles to his readers.