Grow your sales via Instagram chatbot for business
Oct 21, 2018
Services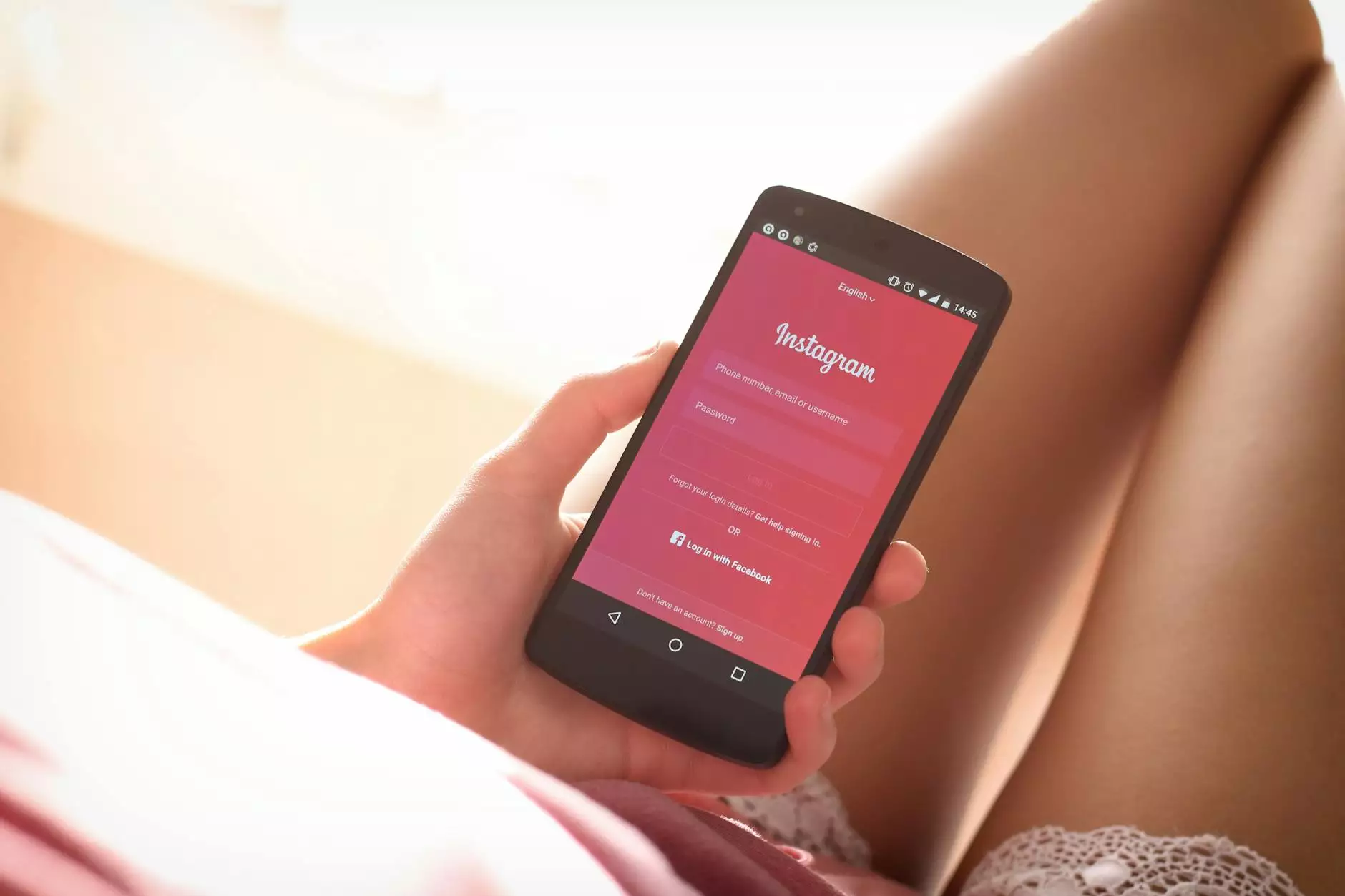 Introduction
Welcome to I Maintain Sites, your trusted partner in website development and business solutions. In this digital era, Instagram has become a powerful platform for businesses to connect with their target audience and drive sales. By leveraging the potential of chatbots, you can take your Instagram marketing to the next level. In this article, we will explore how NCRTS can help you create a personalized and engaging chatbot to boost your sales on Instagram.
Why use Instagram chatbots for your business?
Instagram is no longer just a platform for sharing photos and videos. It has transformed into a hub for businesses looking to engage their audience and drive conversions. With over a billion monthly active users, Instagram presents a massive opportunity for businesses. By integrating chatbots into your Instagram strategy, you can:
Automate your customer interactions: Chatbots can handle repetitive tasks and frequently asked questions, allowing your team to focus on high-value activities.
Provide personalized experiences: Chatbots can collect user data and tailor their responses based on individual preferences, creating a more personalized experience for your customers.
Increase customer engagement: Interactive chatbot conversations can keep your audience engaged, promoting longer sessions and increasing the chances of conversions.
Generate leads and boost sales: By guiding users through the sales funnel and providing real-time assistance, chatbots can drive conversions and boost your sales on Instagram.
Gain valuable insights: With built-in analytics, chatbots can provide valuable data on customer behavior, preferences, and pain points, helping you optimize your marketing strategies.
NCRTS: Your partner in Instagram chatbot development
At NCRTS, we specialize in helping businesses harness the power of chatbots to enhance their Instagram marketing efforts. Our team of experienced developers and copywriters work closely with you to create a custom chatbot that aligns with your brand voice and business objectives. Here's how we can assist you:
1. Strategy and Planning
Before diving into chatbot development, we take the time to understand your business goals and target audience. Our experts conduct a thorough analysis of your Instagram presence and devise a strategic plan to leverage chatbots in the most effective way.
2. Chatbot Design and Development
Our talented developers bring your chatbot to life using the latest technologies and industry best practices. We ensure that your chatbot is user-friendly, visually appealing, and capable of delivering seamless interactions with your Instagram followers.
3. Content Creation
Compelling and engaging content is crucial for a successful chatbot. Our team of copywriters takes care of crafting conversational scripts that align with your brand voice and resonate with your target audience. We focus on providing valuable information while subtly guiding users towards making a purchase.
4. Testing and Optimization
We rigorously test your chatbot to ensure its functionality and performance meet the highest standards. We constantly monitor its performance, gather user feedback, and make necessary optimizations to enhance its effectiveness in driving sales.
5. Integration and Support
We seamlessly integrate your chatbot with your Instagram account, making sure it's up and running smoothly. Our team provides ongoing support and assistance to ensure your chatbot continues to deliver results.
Conclusion
In today's competitive business landscape, leveraging chatbots on Instagram is essential to stay ahead of the curve. With NCRTS by your side, you can unleash the power of chatbots to grow your sales, increase customer engagement, and drive conversions. Contact us today to learn more about our Instagram chatbot development services and take your Instagram marketing to new heights.