Grow your business with Facebook Messenger Chatbot
May 12, 2019
Services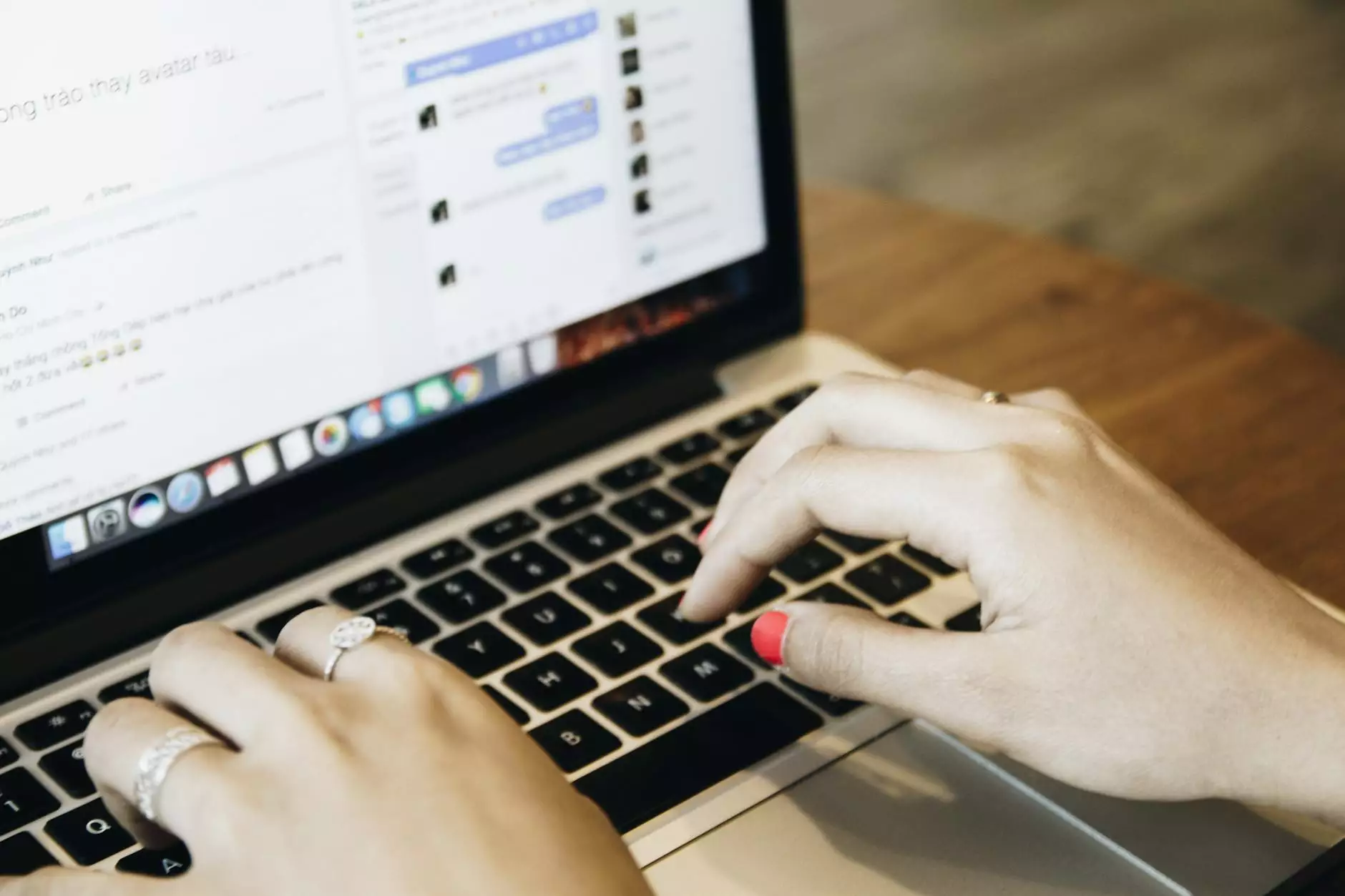 Introduction
Welcome to I Maintain Sites, your trusted partner for professional website development services. In today's digital era, leveraging innovative tools and technologies is crucial to stay ahead in the competitive business landscape. One such tool that has gained immense popularity is the Facebook Messenger Chatbot.
The Power of Facebook Messenger Chatbots
As businesses strive to provide exceptional customer experiences, utilizing chatbots on popular messaging platforms like Facebook Messenger has become indispensable. A Facebook Messenger Chatbot is an automated messaging system powered by artificial intelligence (AI) that can interact with users in real-time. This smart tool opens up a world of opportunities for businesses to engage with their audience, generate leads, drive sales, and offer personalized support.
Why Choose a Facebook Messenger Chatbot?
Implementing a Facebook Messenger Chatbot offers numerous advantages for your business:
1. Enhanced Customer Engagement
A Chatbot on Facebook Messenger allows you to provide instant responses to user queries, ensuring a seamless communication experience. By engaging users in meaningful conversations, you can build stronger relationships, understand their needs, and offer personalized solutions. This proactive approach results in higher customer satisfaction and loyalty.
2. 24/7 Availability
A Chatbot operates round the clock, enabling your business to be available to customers at any time, regardless of time zones or geographical locations. This constant availability ensures that your potential customers never miss out on your products or services.
3. Lead Generation and Conversion
With intelligent lead generation capabilities, a Facebook Messenger Chatbot can capture valuable customer information, such as email addresses or phone numbers. By nurturing these leads with personalized messages and offers, you can significantly increase your conversion rates and drive business growth.
4. Streamlined Customer Support
By integrating FAQs, product information, and troubleshooting guides into your Facebook Messenger Chatbot, you can provide instant support to customers. This saves time for both your customers and support team, resulting in improved efficiency and higher customer satisfaction levels.
5. Automated Marketing Campaigns
A Chatbot can become an integral part of your marketing strategy by automating various tasks. It can send targeted messages, run surveys, showcase new products, and even initiate personalized conversations based on user preferences. This personalized approach helps to maximize the impact of your marketing efforts.
Partner with I Maintain Sites for Expert Chatbot Development
At I Maintain Sites, we specialize in developing high-quality Facebook Messenger Chatbots tailored to suit your business needs. Our team of experienced professionals understands the intricacies of artificial intelligence and user behavior, ensuring that your chatbot delivers exceptional results.
When you partner with us, you can expect:
A personalized approach based on your business goals and target audience.
Seamless integration of the chatbot into your existing website or Facebook Business Page.
Creative and engaging conversation flows to captivate and retain your audience.
Ongoing maintenance and optimization to ensure optimal performance and reliability.
Detailed analytics and insights to track the effectiveness and ROI of your chatbot.
Conclusion
Facebook Messenger Chatbots have revolutionized the way businesses interact with their customers. By leveraging this powerful tool, you can enhance customer engagement, drive lead generation, streamline support, and automate marketing campaigns.
Partner with I Maintain Sites today to unlock the full potential of Facebook Messenger Chatbots for your business. Contact us now to discuss your requirements and embark on a journey towards exponential growth.